ikeyfob.com is the answer, if you are in the Washington DC area and need a Honda Ridgeline ignition and door Key, Key fob or Prox made. 
---
 2006 2007 2008 2009 2010 2011 2012 2013 2014 Honda Ridgeline
Honda 3 Button Remote/Key Combo
Cutting and Programming Included
---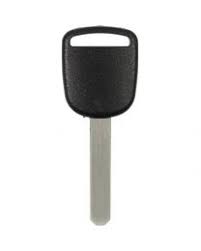 Honda HO03-PT High Security Transponder Key
 Cutting and Programming Included

$75.00

---

Honda HO01-SVC  Service Key
non Transponder

  Cutting Included
 $35.00
---
Honda 3 Button Remote/Key Combo
Cutting  Included
$49.99

---
CR1616 Lithium Coin 3-Volt Battery Installation Included

$8.00

---
In the Washington DC area and need a Honda Pilot ignition and door Key or Key fob? ikeyfob.com is the answer.
ikeyfob.com makes transponder keys,  key and remote combos, prox and smart keys. Located in Hyattsville Maryland's Chillum Road Shopping Center, ikeyfob.com is just minutes from Washington DC and College Park.
Here is a fun fact about the sport utility truck (SUT) Honda Ridgeline; they all have four-door Crew Cabs. The Ridgeline also has a dual action tailgate that opens like a conventional tailgate or a door. Another cool feature is the in bed trunk compartment that houses the spare tire and gear. When the trunk is closed, the bed functions as a normal truck bed. The first generation (2006-2014) has Honda Type 4 or Type 11 Keyed Ignition Systems. Both types use Philips 46 (V) chip high security sidewinder transponder ignition and door key. The Ilco part number is HO03-PT. The Service Key part number is HO01SVC. Additional keys can be made for the first generation Ridgeline with a diagnostic or cloning tool. The second generation (2017-2018) Ridgeline has Honda Proximity Type Ignition. Cloning is not an option with Gen 2 as smart keys can only be programmed with a diagnostic tool. When a diagnostic tool is used all existing keys must be present during the programming procedure. Working keys not present will be erased from memory and will not start the vehicle after the programming procedure. They can be added later if desired. A laser key machine is needed to cut Honda Ridgeline keys. The key code series is K001-N718. The gap between the first and second generations is due to Honda stopping production for a year to develop the second generation Ridgeline.
---
 ikeyfob.com  Respect the key!