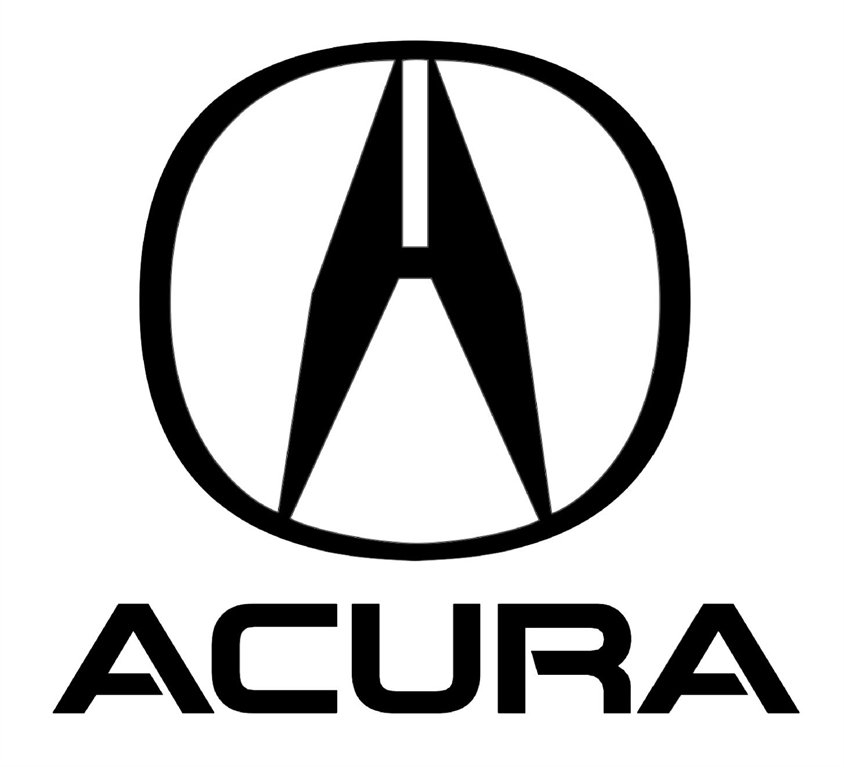 In 1986 parent company Honda introduced Acura to compete in the lucrative US luxury automobile market. Today Acura has more than 250 dealerships in the United States.
In the late 1980's or early 1990's, the now iconic Acura logo was rolled out. The logo was thought to be an "A" for Acura or "H" for Honda. According to Honda it is a caliper, a device use to make accurate measurements. The unapproved original logo was similar to the one depicted above only without the horizontal bar.
The first models to hit the states were Legend and Integra. At one point Legend had greater name recognition than Acura. Legend was extremely competitive with models in the same class from BMW and Mercedes. A decade later,  Acura changed the name Legend to RL. The decision to rename Legend is considered by some to be as great a blunder as the name changes of Taurus to 500 or Datsun to Nissan. According to Wikipedia, RL is short for Refined Luxury. RL was succeeded by RLX in 2013.
Although best known for its luxury vehicles, Acura also has racing in its DNA. Unlike other luxury performance automobile manufacturers however, Acura has steadfastly refused to embrace 8 cylinder rear wheel drive vehicles. A philosophy inherited from the parent company. The notable exceptions are Acura NSX and Honda S2000; both are rear wheel drive vehicles.